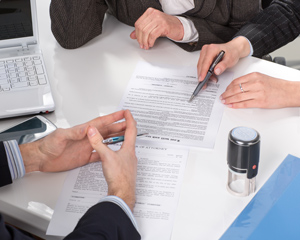 At Helm Law PC we specialize in commercial litigation and civil litigation. This includes contract disputes, non-compete agreements, employment issues, real estate, construction law, constitutional rights, products liability law, condemnation law and negligence law.
Helm Law PC takes a collaborative approach in partnering with its clients. We believe in working toward a mutually acceptable and early resolution whenever possible, but is not afraid of "going to the mat" if circumstances so dictate.
Civil and Commercial Litigation Lawyer
Our civil litigation system provides a forum for individuals and businesses to resolve a broad spectrum of disputes. Many legal concerns create the potential for civil litigation, including allegations of a breach of contract, insurance disputes associated with personal injury claims, disagreements between business partners and much more. The term commercial litigation is often applied when disputes — and lawsuits — arise out of business transactions.
Strong, Effective Representation In Civil Litigation And Dispute Resolution
At Helm Law PC we provide comprehensive counsel for people who are considering legal action to resolve a dispute or facing the threat or reality of a civil lawsuit. In the great majority of cases, both parties are best served by attorneys who prioritize reaching a fair, mutually acceptable, out-of-court settlement if possible. However, full-blown litigation is always a possibility, and your lawyer should be trial-proven as well.